MUNICH, GERMANY - December 7, 2022 - Minaris Regenerative Medicine is pleased to announce that, effective December 1, 2022, Helmut Lerch, PhD, who joined the company in July of this year as Head, Quality Management for Minaris Regenerative Medicine GmbH (the company's Germany region) will assume the role of Global Quality Head, succeeding Jacqueline Veivia-Panter.
Helmut is an accomplished Quality leader with over twenty years' experience in the biopharmaceutical industry in Quality roles. Helmut most recently served as Head, Quality Control and then Senior Director, Quality CMC at Alvotech Iceland. Prior to that, he spent two years at Polpharma Biologics as Head, Quality Control and seventeen years at Sandoz/Novartis in roles of increasing responsibility including Global QA Project Manager, Head Compliance Department Biopharma, Head Drug Product Analytics and Supervisor Analytical Laboratory. He received his PhD in Analytical Chemistry from the Leopold Franzens University of Innsbruck in Austria.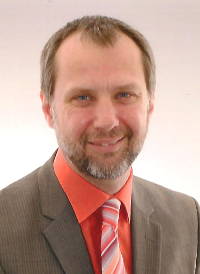 Dr Helmut Lerch, Global Quality Head
In his role, Helmut will maintain leadership of our Global Quality Leadership Team and will continue to drive forward the globalization of our Quality Management Systems. Helmut will be working to ensure a seamless transition for our clients as he advances to this role.
"Congratulations to Helmut for his appointment as Global Quality Head. I am pleased to see effective promotion of a regional leader to this important role, a role created to advance our global quality harmonization," said Hiroto Bando, PhD, General Manager, Regenerative Medicine Business Sector, Showa Denko Materials. "Minaris Regenerative Medicine's policy is to establish a quality culture founded in trust and integrity that is demonstrated through our approach to our people, our systems, our clients, patients, and ourselves."
Stay up to date
on the latest news